Event – Ben Nevis Station Golden 1200 Hillclimb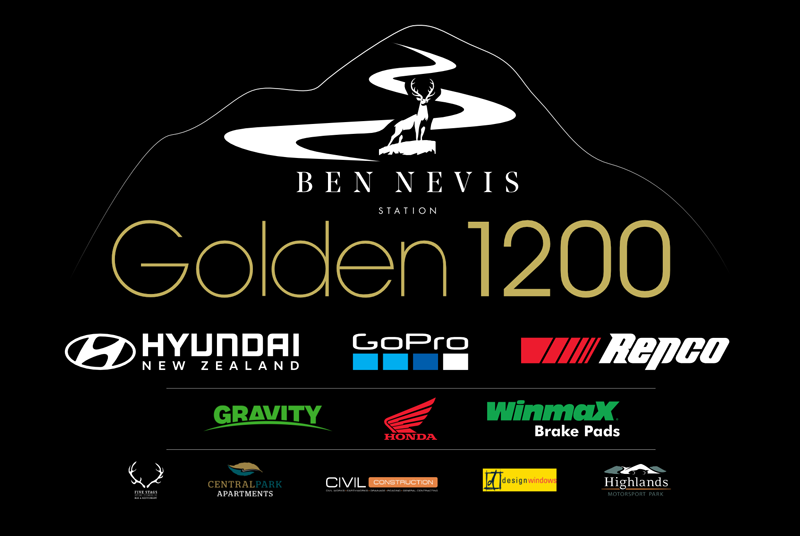 BEN NEVIS GOLDEN 1200 HILLCLIMB
The Golden 1200 Hillclimb come about as a vision between the Ben Nevis Station owners and Hayden over a drink one day.
Hayden had been previously involved with the station and had driven the road several times, commenting how good of a road it was each time.
After a few phone calls with local car clubs and clerk of the course, Roger Laird, the dream very quickly become a reality.
Managed and promoted by Paddon Rallysport Group, the team's vision is to build this into a iconic motorsport event which, when paired with Cardrona's Race to the Sky, would alternate with each other every second year.
For any event information or questions, you can contact:
Email: info@paddonrallysport.co.nz
Phone: 027 318 1748
Spectator access for the two day event is FREE OF CHARGE.
We encourage you to come along and enjoy some of the best cars and drivers at our prime spectator point where you can see 3km (half) of the stage from one position.
GETTING THERE:
Access is to the top of the stage (finish line). The road name is 'Nevis road' and must be accessed from the Bannockburn end. Once you enter the gravel road at the bottom of the hill, it is 14km to the end (access point) of the Golden 1200. From there you will be directed by marshalls and given a free spectator information pack.
SPECTATOR POINTS:
There are three key areas. The finish line where you can see the last 500m stretch to the flying finish. At the mid point we have a large car park where the primary spectator spot is located (you can see 3km of the stage) and lastly a car park at the start/service area.
Each car park is accessed during time windows between groups of cars and you will be directed by marshals. On these 3 car parks are available, but you can walk to other vantage points (only off the road, as there is plenty of space for walking safely away from the road).
Commentary will be available at the main spectator area at the mid point (car park 2).
ADMISSION:
Spectator access is free. There will be a gate raffle that you can buy if you wish which helps fund the event. Raffle tickets are $10 each, and go in the draw for one of three hot lap rides each day (total of 6 rides). Car and driver to be confirmed on the day.
SUMMARY:
6km stretch of gravel road. 50% fast, 50% twisty.
Cromwell closest town centre. Approx 25km from town to service park.
Camping available on site close to the pit area during event weekend.
Highlands Motorsport Park activities and pre-event registration Friday afternoon.
The Gate, Cromwell, after event dinner and prize giving.
Unique competitor gift packs with every entry and amazing prizes which will be awarded Sunday night at Prizegiving.
Open to all competition cars with roll cages and comply with MSNZ Schedule A.
MEDIA
Media wishing to cover the Golden 1200 Hillclimb are asked to complete the accreditation form https://forms.gle/D5zxyGTNNw6USk6S7 by Friday 21 February.
You will be advised within a few days if your application has been accepted.
Please note that video content and promotion is managed by MA Media, prior to and during the event.
Queries can be directed to:
Jack Smith: jack@mamedia.co.nz.
All other media queries can be directed to media manager:
Kate Gordon-Smith: kate@relishcommunications.co.nz